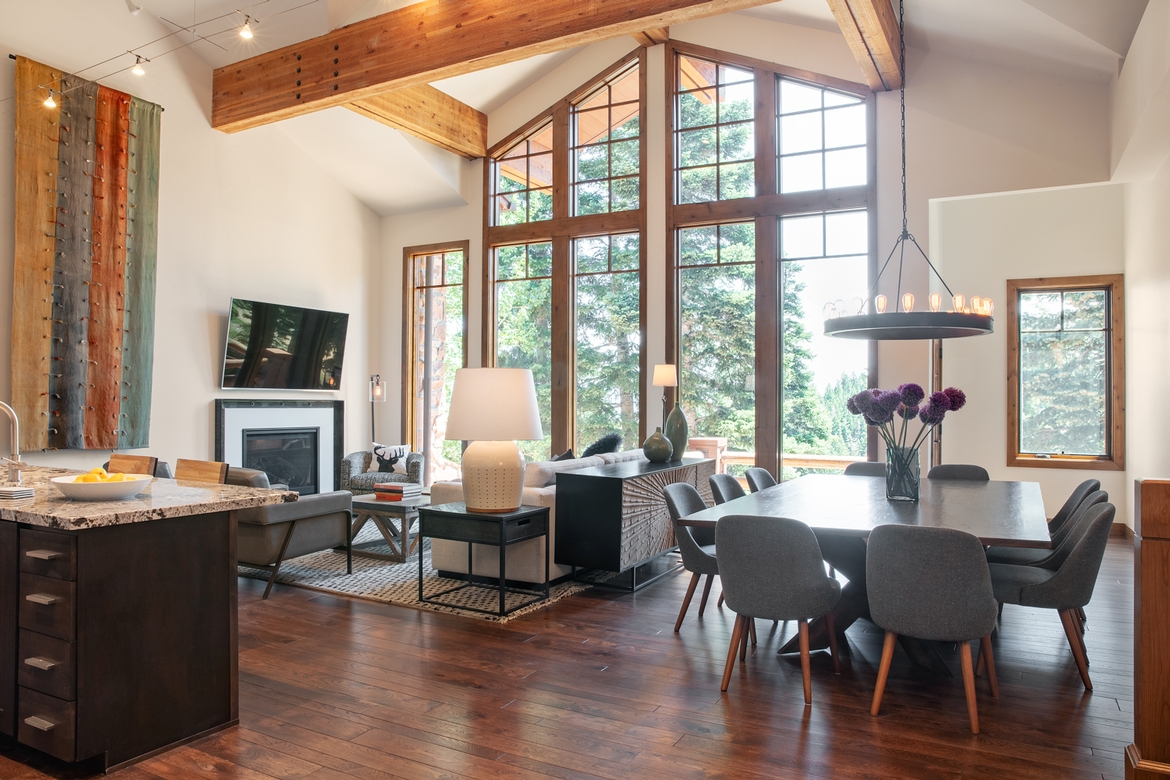 A pair of side by side town homes were joined as one, reconfigured, and updated.
The client realized that the original configuration was a bit backward. The main living spaces were on the ground level with low windows and minimal views. Two master bedrooms and bathrooms were located in the lovely, vaulted spaces above. A major reconfiguration was in order, creating a stunning living spaces and great room on the upper level with expansive views and just steps from the ski run. The bedrooms were moved and reconfigured, and a large bedroom ceiling was removed to create new space above for a "jungle gym" of a bunk room.
The interior is simple, elegant, understated, and no nonsense. What an amazing renovation.
Location

Deer Valley, Utah

Style

Contemporary

Room Types

Bar
Bathroom
Bedroom
Bunk Room
Details
Dining Room
Foyer
Great Room
Kitchen
Living Room
Master Bedroom