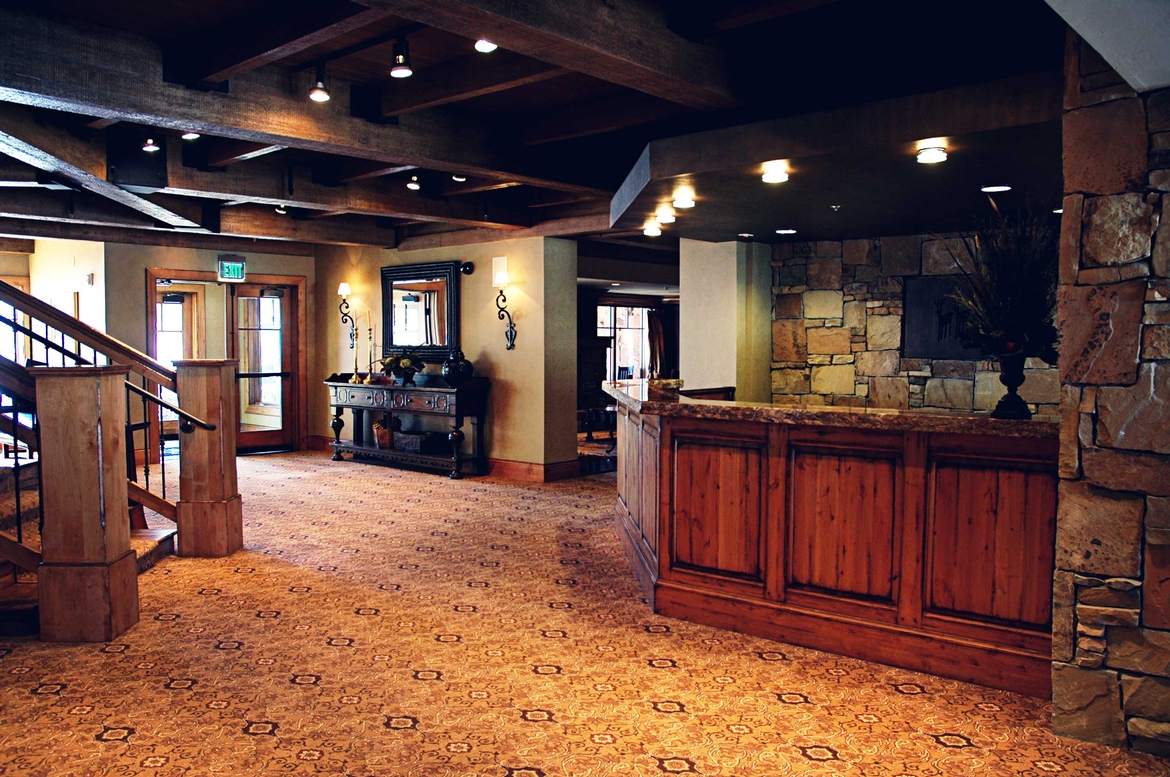 A small hotel style community in Deer Valley was outdated. More space and views along with a luxurious new interior were in order.
Located in Deer Valley, and with direct ski access to Success, Stag Lodge had become quite a desirable and exclusive property. The old 1980's interior needed expanding and renovating.
A grand staircase, a new Living Room, Library, Bar, and Private Dining Room were added. The lobby, reception, lounge areas, and restaurant were redesigned. 52 owners, all with specific tastes and requirements, needed to be satisfied. We wanted the new interior to resonate with all of the owners, with a feeling of home. A classic European Traditional interior was created, and all were happy. Lots of places to get warm over lunch, have an apres ski cocktail, watch the game, or check in for your flight.
We've never been referred to as "Rock Stars" before.
Location

Deer Valley, Utah

Style

Traditional

Room Types

Bar
Bathroom
Details
Living Room
Study