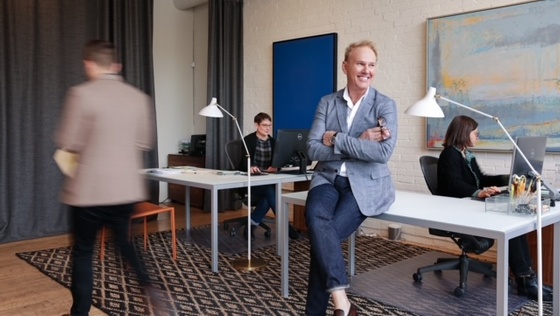 We've been everywhere. From a pickle factory, to a space in the heart of Sugarhouse, to a renovated 1905 duplex. It was time for something that represented Jeff Landry Design better than all those spaces in the past.
The Eccles-Browning Warehouse was built in the early 1900's as a grocery warehouse, and converted in the 1980's to the original site of Artspace, a work/live space for artisan entrepreneurs. It has long been considered the premier spot for artistic souls to congregate.
Sometimes decisions are made in the blink of an eye. All of a sudden our office building of 10 years was sold. We were homeless, though grateful for a change.
We looked and looked, and never anticipated Pierpont Avenue. We didn't think it was possible, that people moved from here. After a quick 5 month renovation this fantastic street with gigantic windows of north light is the space from which we create. How grateful we are to be someplace that feels so much like home.