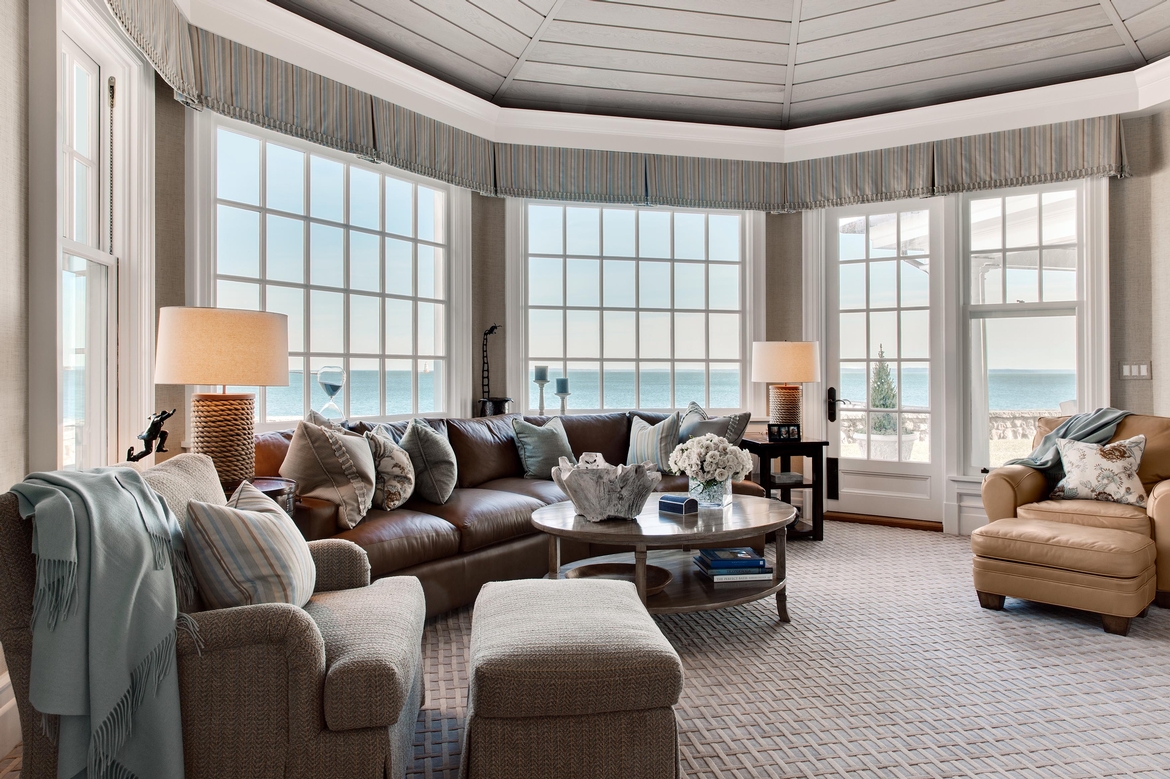 This overly fussy and overly traditional house needed some updating and freshening up.
Just feet from Long Island Sound, this hundred-and-ten-year-old beauty had taken a fairly big hit from Hurricane Sandy. Slowly, the exterior and lower levels of the house were recovering and rebuilding. Mechanical systems we being relocated to higher ground. The owners decided it was time to update the interiors as well.
We had worked with them for years in Deer Valley, and we were thrilled when they asked us to come to Old Greenwich. The decision was made to move from the very traditional and formal house to a more transitional space. More "beachy" if you will, with contemporary additions. We also brought a more thoughtful flow from room to room, with lots of linen and sun washed prints. Think Santa Barbara and Connecticut bi-coastal fantastic.
Location

Old Greenwich, Connecticut

Style

Transitional

Room Types

Bedroom
Details
Dining Room
Great Room
Kitchen
Living Room
Master Bedroom
Study